Biggest wordlist kali. Cracking password in Kali Linux using John the Ripper 2019-05-11
biggest wordlist kali
Friday, May 10, 2019 10:07:13 PM
Roman
passwords
Therefore, I have downloaded oclhashcat-1. Reaver , pixidust attacks , hashcat and so on are great ideas. Below are some dictionaries that can be used with. Cracking process with John the Ripper At this point we just need a dictionary file and get on with cracking. It's usually the crackers first go-to solution, slam a word list against the hash, if that doesn't work, try rainbow tables if they happen to have the tables for that specific hash type , and then the full on brute force. Many people base their password on dictionary words, and word lists are used to supply the material for dictionary attacks. One common problem is that the wireless signal was too weak, in which case you would only need to move your computer closer towards the wireless router.
Next
Download A Collection of Passwords & Wordlists for Kali Linux (2018)
It takes text string samples usually from a file, called a wordlist, containing words found in a dictionary or real passwords cracked before , encrypting it in the same format as the password being examined including both the encryption algorithm and key , and comparing the output to the encrypted string. What worked for me is hack my own router till I got good at it. I was unable to find the original. Do they have to change their password often? Alternatively, you can use a de-authorization command, which feels a lot cooler. And I partially remember the password. As you already understand passwords with numbers are in the beginning of file so will be cracked first.
Next
Create a Word List on Kali Using CRUNCH
I have also included Wordlist that come pre-installed with Backtrack and Kali called darkc0de. If you don't like this method, you can sort it yourself back to case sensitive A-Z, however it can't be sorted how it was - due to the lists not having hopefully any duplicates in them! However, once I saw the thread about this cool script, I decided to give it a try. Similarly, if you need to remove duplicate passwords or text , you can do that too. You will need to plug other information from the airodump-ng command into the command that starts the attack procedure. Download: Where did you get the passwords from? I hadn't ventured into Hackforums since a while, and this time when I went there I saw a thread about a script called Fluxion.
Next
Download A Collection of Passwords & Wordlists for Kali Linux (2018)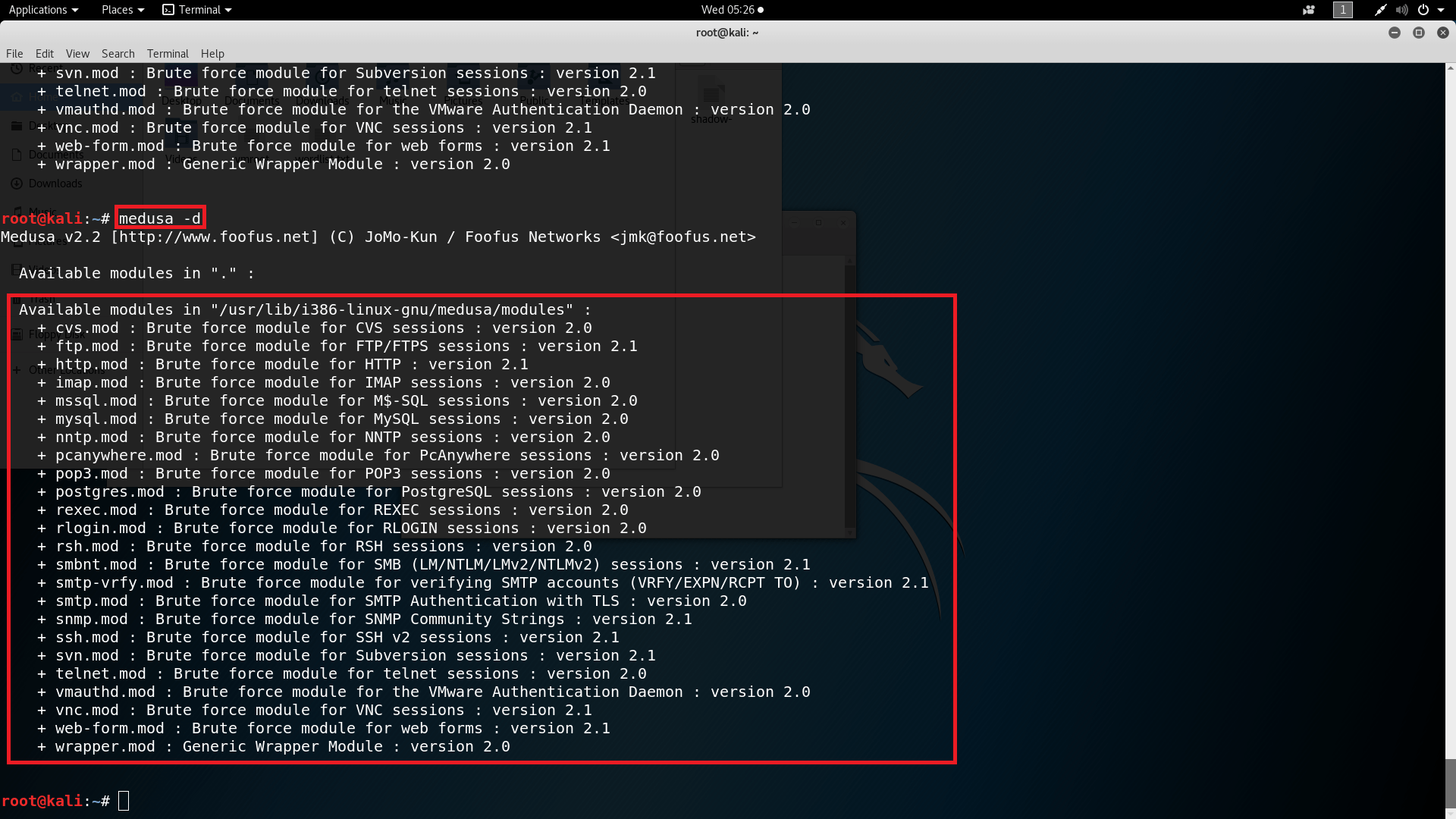 Most of the wordlists you can download online including the ones I share with you here are a collection of uncommon and common passwords that were once used and probably still is by real people. I started using when it was backtrack. John also offers a brute force mode. So in this post I'll show you how I used Fluxion, and how you can too. Once an attacker leverages Kali Linux to , they can provide themselves with full network access. Socapex I personally keep all my lists individually.
Next
Password dictionary
Gets through almost every time. Step 3: Running the Script Just navigate to the fluxion directory or the directory containing the scripts in case you downloaded them manually. If you download and install , you can run a virtual simultaneously in your host environment, such as Windows. Your question may have been asked already, or is in the sidebar. We were all noobeards once asking the same questions.
Next
GitHub
Many people use Kali Linux for wireless hacking. So the greater challenge for a hacker is to first get the hash that is to be cracked. So,i will be very grateful to you if you could advise me on this. No further commands will need to be run as root. However I probably spend too much time on this sort of thing!! It takes several months to make a new version of Dictionary Assassin. Step 3 Now you need to actually start using airmon-ng on your wireless interface.
Next
Best Wordlist for brute force attacks? : netsecstudents
Please refer to for more information on these modes. Also, this might be obvious to most, but I had a few people email me telling me none of the wordlists worked for them. If you don't know about multi-rules you are in for a treat! The weakest Password just became strong and off your list. If enabled, all of the rules will be applied to every line in the wordlist file producing multiple candidate passwords from each source word. This command will display all of your wireless interfaces that are capable of running in monitor mode. Though Kali Linux can be used for all kinds of security attacks and , one of the reasons it has become so infamous is due to its ability to break wireless encryption standards that secure wireless devices such as routers.
Next
Large Password Lists: Password Cracking Dictionary's Download For Free
Hybrid Attack :- It works like a dictionary attack, but adds some numbers and symbols to the words from the dictionary and tries to crack the password. I like base words and then rules to modify them in a particular way. Some of passwords will never be cracked but some will be fast. As the number of such potential passwords is fairly low, it makes sense to code a new external cracking mode that tries them all, up to some length. This is the simplest cracking mode supported by John. Therefore, Cybrary is a free community where people, companies and training come together to give everyone the ability to collaborate in an open source way that is revolutionizing the cyber security educational experience. John however needs the hash first.
Next
Large Password Lists: Password Cracking Dictionary's Download For Free
Please refer to for general information on the configuration file and its possible locations. Next, you then actually use dictionary attack against that file to crack it. John the Ripper is a free password cracking software tool. I like base words and then rules to modify them in a particular way. There are a lot of dictionaries in the Big ones so be sure to have a lot of hard-drive space when you extract them. First it will use the passwd and shadow file to create an output file.
Next
Password dictionary
For example, i want to create minimum 10 digits , maximum 10 digits , abcd987 chratorset with pattern and to save the file on the desktop. Note that it would be best to have on the Kali user account you are using to perform the attack. The data stolen is then sold on the dark web or leaked on certain websites such as. You can create your own wordlist or use existing ones that's been compiled by others. So I decided to make version 2 chargeable. It's just a big list of strings not related to anything. Note, I sorted and separated them in alphabetical order in order to meet Github's upload size requirements.
Next