Excel macro password hex editor. How to bypass the VBA project password from Excel 2019-01-26
excel macro password hex editor
Saturday, January 26, 2019 4:44:04 PM
Odis
Know How to Set and Remove Excel VBA Password
After getting the need, we have discussed three manual procedures to resolve such type of error. In that case, open the file in Libre Office and File-Save As-yourfile. Uncheck the lock checkbox and clear the passwords field in the Properties section. The Hex method is spelled out in two places: use either: From the Google Groups post. The macro Jason found works great! In following section, checkout a stepwise process to set password in macro code. Something about changing the file from filname. Open the workbook using the Hex Editor that has been downloaded earlier.
Next
How to Remove VBA Password without Hex Editor: A Complete Guide
The tool will show the new password that has been generated automatically after replacing the old one. What all one need to have is correct guidelines. The best measure to apply protection is to impose passwords on user-created files. What makes the Tool Unique? You can see how it works by browsing his code. Because it has attracted low-quality or spam answers that had to be removed, posting an answer now requires 10 on this site the. This method can be applied to an Excel 2003 xls file, so, if you have an Excel 2007 xlsm file you can simply save it in the previous format. If value is longer - that is not a problem paste it as is.
Next
How to Remove VBA Password without Hex Editor: A Complete Guide
One of the ways to achieve this is by using strong password to restrict unauthorized access. Choose the Hex editor that you have installed in Step 1. It is a filename extension for visual basic file and also contains the visual basic code. Properties window will be shown, select Protection Tab and clear the password fields and uncheck the Lock project for viewing option. Conclusion Keeping our file protected should be our main motive in order to avoid loss of data. These changes are deep inside file code that might reflect in existing data as well. Would you like to answer one of these instead? Note 2 — In this method HxD — Freeware Hex Editor, a simple disk editor software application has been used to break-in into the password.
Next
How to Remove VBA Password without Hex Editor: A Complete Guide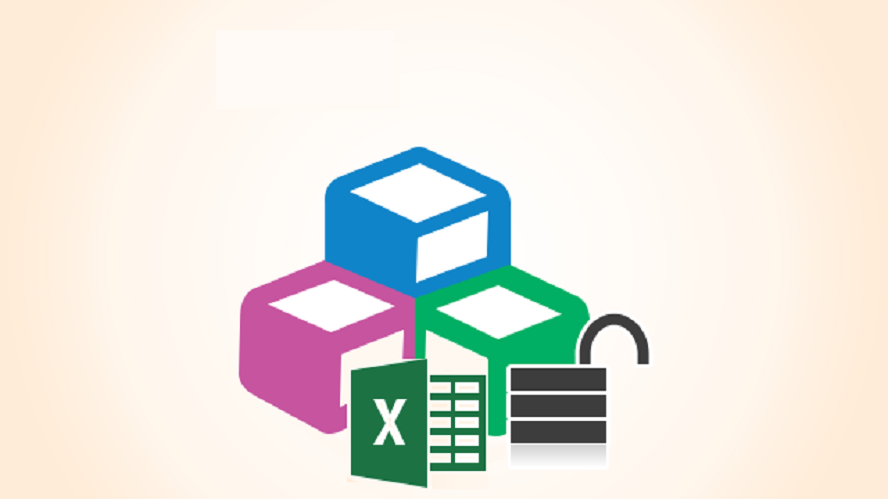 Open the xls file in Excel 5. Method 4: Step 1: First, open the workbook in which the protected sheet consists. I've had to do this a few times since everyone thinks that their for-next loop is worth password protecting. Backup the xls file 2. After spending many days we found the useful technique that help me to reset and remove password to me. But unfortunately we lost the password of that file and we lost the all our programmes, then we want to remove or crack that password.
Next
Is it possible to recover an Excel VBA password?
Protection of files keeps the files secured restricting other unauthorized users to access the file or make any changes. Taking into consideration the perspective of an investigator then, we are also providing a workaround to remove password. Therefore, a solution is illustrated below to help investigation team to remove password and collect evidences from it. This is an interesting issue. .
Next
How to remove password from an Excel 2013 (.xslx) file using Hex Editor
Click on xl Folder and double-click on it to extract vbaProject. This file consists the visual basic source code as well. However, because of security concerns Excel does not enable macros by default and forms. After saving the file, replace the old vbaProject. I thought like i lost my project, its look like scrap, i got stressed, because i forgot my password, i felt like thats all, finished…. That is different from both the password to open the file and password to protect it's data and formatting being changed. If you don't have it try installing all Windows features and then retry.
Next
How to break VBA password in Excel 2016 / 2013 / 2010 / 2007 / 2003
Hope you find it reliable for your purpose! I have a user who would like to edit several excel worksheets, however the sheet protection has been enabled with a password unknown to any current employees. Although several professional utilities are available, the one which can be relied upon is. Has anyone else encountered this and is there a workaround? Step 3: Now, click on File properties. The below mentioned steps must be followed in sequential manner. Save the file and exit. I have tried this method: ie. Method 3: Step 1: First, change the extension of the.
Next
Manual Ways To Recover or Unlock VBA Project Password
If you have any hex editor i. If you want to only reset the Password then do perform till step 4, step 5 is used to remove the password. If copied value is shorter than in encrypted file you should populate missing characters with 0 zero. Step 4: Now, open the file which you have recently created with a hex editor. Step 4: Enter Tools-Macro-Macros and double-click on PasswordBreaker in the list. R u forgot ur password?? Because it has attracted low-quality or spam answers that had to be removed, posting an answer now requires 10 on this site the. This is now a challenging task to remove protection from a file.
Next
If I make my Excel VBA password long and complex, how is it still easy to crack the password with a HEX editor?
So you could do this: a Create a work folder. So I was very suprised that following worked : 1. Open the file you just created with a simple editor. Here is screen shots for the use of reset password. Step 2: Press Alt+F11 to view or open the Visual Basic Editor. Save the xls file 9.
Next